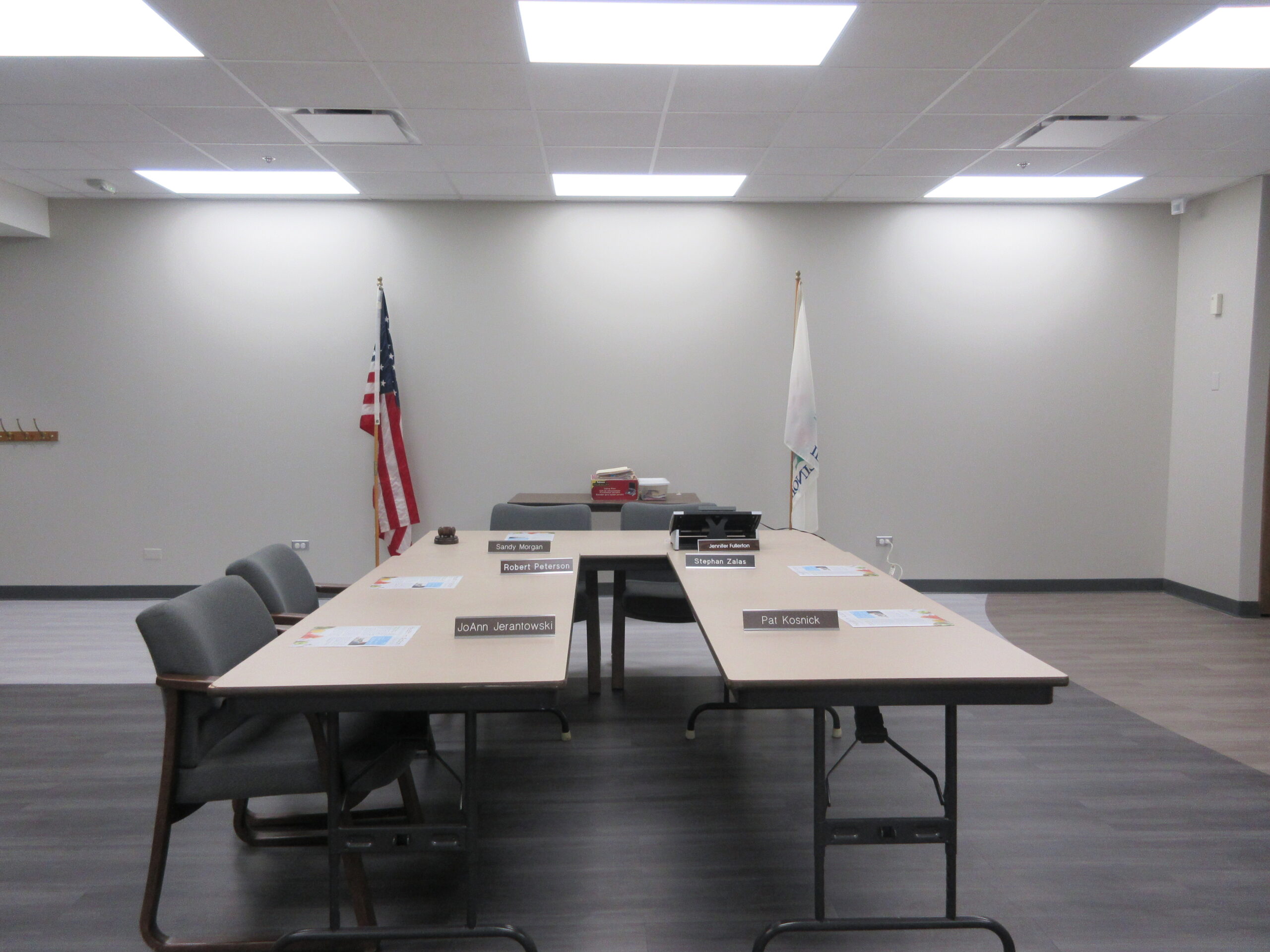 HICKORY HILLS PARK DISTRICT
REGULAR MEETING OF THE BOARD OF PARK COMMISSIONERS
Cynthia Neal Administration & Recreation Center
8047 W 91st Place
Hickory Hills, Illinois
Monday, March 20, 2023, 7:00 p.m.
---
ROLL CALL:
KOSNICK, MORGAN, PETERSON, ZALAS
APPROVAL OF MINUTES:
February 20, 2023, REGULAR MEETING
February 20, 2023, CLOSED SESSION 2(C)(1)
SECRETARY'S REPORT:
Mail forwarded to commissioners: Nothing at this time.
PUBLIC COMMENT:   
BUDGET/APPROPRIATION HEARING:
PUBLIC HEARING FOR THE PURPOSE OF HEARING COMMENTS ON THE BUDGET/APPROPRIATION ORDINANCE 2023-356        
MAINTENANCE REPORT:
RECREATION REPORT:
ADMINISTRATVE REPORT:
TREASURER'S REPORT:
CLAIM ORDINANCE # 812
INVESTMENT REPORT2/28/23
OPERATING STATEMENT 2/28/23
DIRECTOR'S REPORT:
VERMONT RECREATION SOFTWARE UPGRADE

OSBORNE PARK

OAK LAWN SPECIAL RECREATION COOP AGREEMENT

MAINTENANCE UNIFORMS

DISPOSAL OF TABLE TENNIS TABLE

FITNESS CENTER 2021-2022 BOTTOM LINE REPORT

SPLASH PAD 2022 BOTTOM LINE REPORT

SUMMER 2022 BOTTOM LINE REPORT

2022 PEPSI CONCESSION ANNUAL REPORT

2022 FUEL PURCHASE ANNUAL REPORT

2022 UTILITY ANNUAL REPORT

EMPLOYEE DISCOUNT PROGRAM REPORT

EMPLOYEE REQUEST FOR CHANGE IN HOURS

DECENNIAL COMMITTEE

BUDGET ORDINANCE                         
OLD BUSINESS:
NEW BUSINESS:   
– ORDINANCE 2023-356 MAKING A COMBINED ANNUAL BUDGET AND APPROPRIATION OF FUNDS FOR THE HICKORY HILLS PARK DISTRICT FOR THE FISCAL YEAR BEGINNING MAY 1, 2023 AND ENDING APRIL 30, 2024.
– RESOLUTION 2023-1 AUTHORIZING DISPOSAL OF A PARK DISTRICT TABLE TENNIS TABLE.
Any person requiring a reasonable accommodation to participate in this meeting in accordance with the Americans With Disabilities Act should contact Jennifer Fullerton at the Hickory Hills Park District Administrative Offices, 8047 W. 91st Place, Hickory Hills, IL  60457 or phone 708/598-1233 Monday through Friday 9:00 a.m. to 5:00 p.m. Requests should be made, if possible, at least forty-eight (48) hours prior to the meeting.  Requests for a qualified interpreter require five (5) working days advance notice.