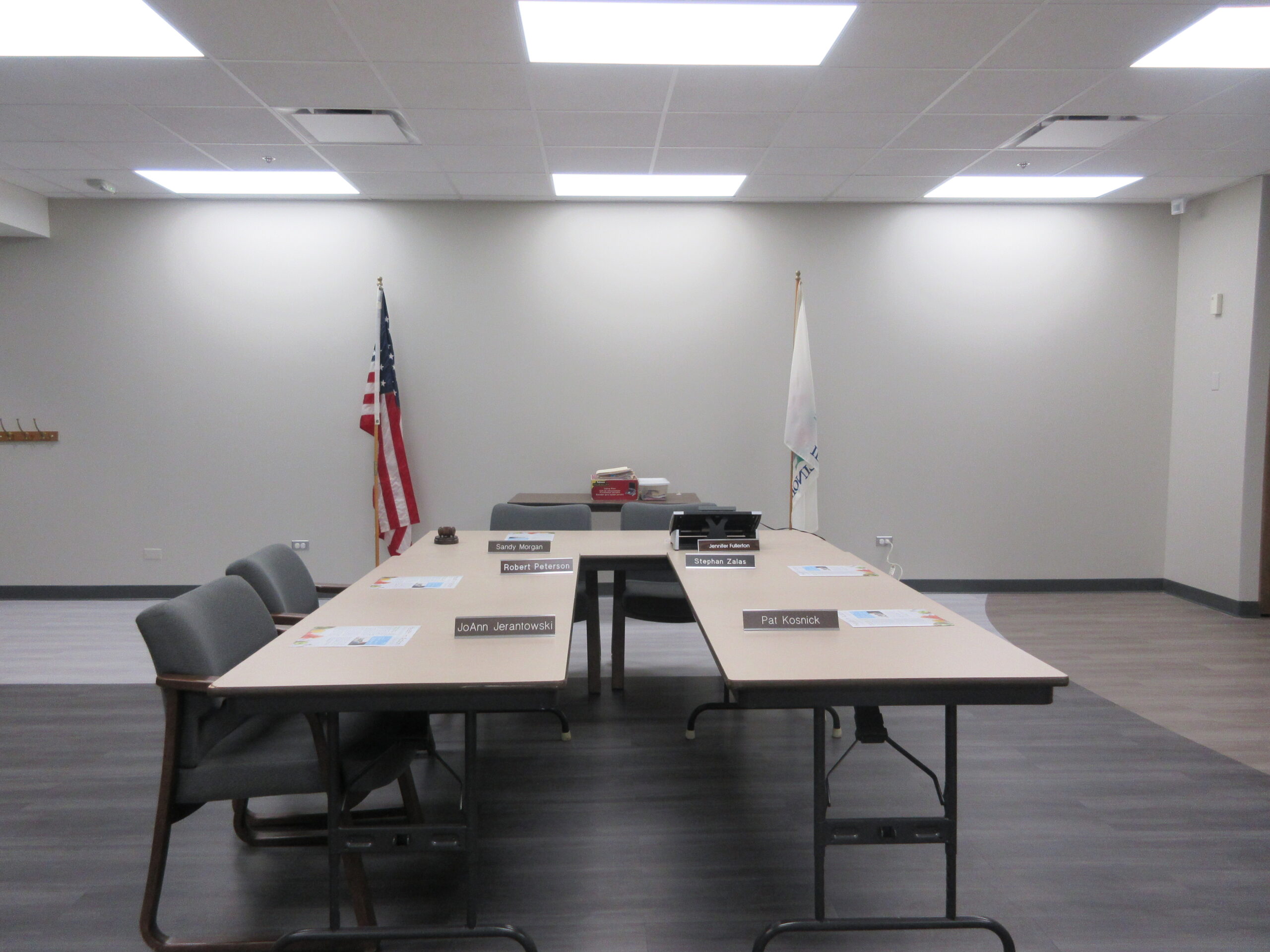 HICKORY HILLS PARK DISTRICT
REGULAR MEETING OF THE BOARD OF PARK COMMISSIONERS
Cynthia Neal Administration & Recreation Center
8047 W 91st Place
Hickory Hills, Illinois
Monday, October 18, 2021 , 7:00 p.m.
---
ROLL CALL:
KOSNICK, MORGAN, PETERSON, ZALAS
APPROVAL OF MINUTES:
SEPTEMBER 20, 2021 REGULAR MEETING

SEPTEMBER 20, 2021 SPECIAL MEETING

SEPTEMBER 20, 2021 CLOSED SESSION 2(C)(3)
SERETARY'S REPORT:
Mail forwarded to commissioners: Nothing at this time.
PUBLIC COMMENT:                  
MAINTENANCE REPORT:
RECREATION REPORT:
ADMINISTRATVE REPORT:
TREASURER'S REPORT:
CLAIM ORDINANCE # 79
INVOICE/MEMO REPORT 9/30/21
INVESTMENT REPORT 9/30/21
OPERATING STATEMENT 9/30/21
DIRECTOR'S REPORT:
CARNIVAL

PDRMA MEDICAL INSURANCE PLAN SELECTION

DANCE 2020/2021 BOTTOM LINE REPORT

ZIP CODE REPORT

PAYCHECK PICK UP POLICY

CORONAIRUS

MINIMUM WAGE INCREASE

TAX LEVY
OLD BUSINESS:
NEW BUSINESS:
-ORDINANCE 2021-350 AN ORDINANCE AUTHORIZING A SUPPLEMENTAL PROPERTY TAX LEVY TO PAY THE PRINCIPAL OF AND INTEREST ON OUTSTANDING LIMITED BONDS OF THE DISTRICT.
-RESOLUTION TRUTH IN TAXATION LAW RESOLUTION 2021-1 FOR THE HICKORY HILLS PARK DISTRICT
-PROPOSED LEVY FIGURES (SEE ORDINANCE 2021-349)
-CLOSED SESSION:  2(C)(1) DISCUSSION OF APPOINTMENT, COMPENSATION, DISCIPLINE, PERFORMANCE, OR DISMISSAL OF SPECIFIC EMPLOYEE OF THE DISTRICT, INCLUDING HEARING TESTIMONY ON A COMPLAINT LODGED AGAINST AN EMPLOYEE TO DETERMINE ITS VALIDITY   
ADJOURNMENT:
If you would like to attend the Hickory Hills Park District meeting electronically, please send an email to hhpd@sbcglobal.net no later than noon the day of the meeting, and we will send you instructions or call (708) 598-1233.
Any person requiring a reasonable accommodation to participate in this meeting in accordance with the Americans With Disabilities Act should contact Jennifer Fullerton at the Hickory Hills Park District Administrative Offices, 8047 W. 91st Place, Hickory Hills, IL  60457 or phone 708/598-1233 Monday through Friday 9:00 a.m. to 5:00 p.m. Requests should be made, if possible, at least forty-eight (48) hours prior to the meeting.  Requests for a qualified interpreter require five (5) working days advance notice.