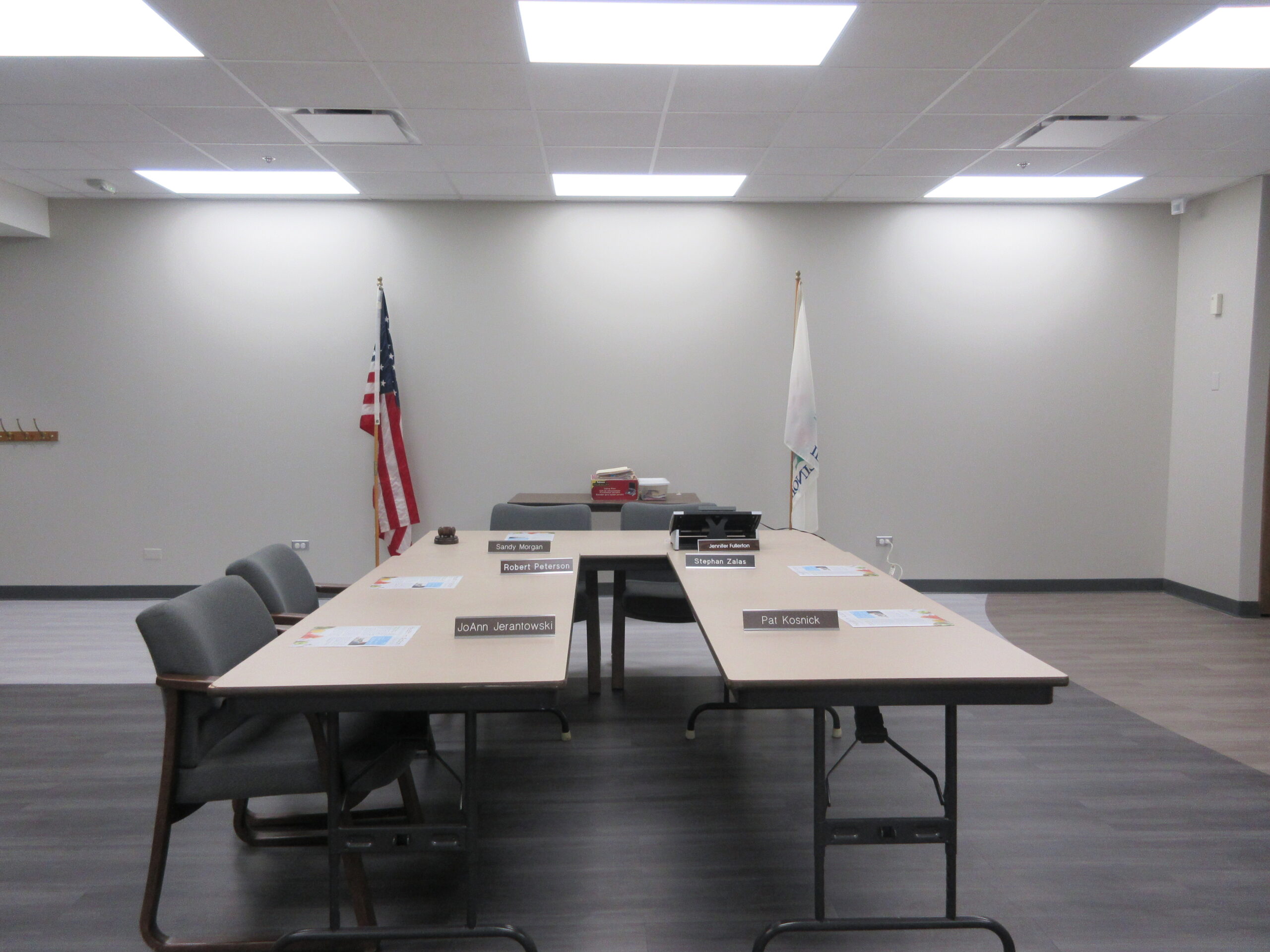 HICKORY HILLS PARK DISTRICT
REGULAR MEETING OF THE BOARD OF PARK COMMISSIONERS
Cynthia Neal Administration & Recreation Center
8047 W 91st Place
Hickory Hills, Illinois
Monday, September 18, 2023, 7:00 p.m.
---
ROLL CALL:
CZARNY, KOSNICK, MORGAN, PETERSON, ZALAS
APPROVAL OF MINUTES:
August 21, 2023, Regular Meeting
SECRETARY'S REPORT:
Mail forwarded to commissioners: Nothing at this time.
PUBLIC COMMENT:   
MAINTENANCE REPORT:
RECREATION REPORT:
ADMINISTRATVE REPORT:
TREASURER'S REPORT:
CLAIM ORDINANCE # 818
INVESTMENT REPORT 8/31/23
OPERATING STATEMENT 4/30/23 FINAL
OPERATING STATEMENT 5/31/23
OPERATING STATEMENT 6/30/23
OPERATING STATEMENT 7/31/23
OPERATING STATEMENT 8/31/23
DIRECTOR'S REPORT:
Truck F250 Bid Acceptance

Sealcoating CN Front Parking Lots Approval

Osborne Park OSLAD Grant Project
Payout #2 UPLAND DESIGN $9,937.50

IMRF Wage Reporting Percentage for Additional Duties

Carnival

Comed Energy Efficiency Grant Recap

Holiday Closings Approval For 2024

End Of the Summer Staff Focus Group

Spring 2023 Bottom Line Report

After-School 2022-2023 Bottom Line Report

Receipts And Disbursements

Audit/Annual Financial Report

Vandalism/Incidents
OLD BUSINESS:
NEW BUSINESS:   
– APPROVAL OF RECEIPTS AND DISBURSEMENTS MAY 1, 2022 TO APRIL 30, 2023
– APPROVAL OF AUDIT/ANNUAL FINANCIAL REPORT FOR MAY 1, 2022 TO APRIL 30, 2023    
Any person requiring a reasonable accommodation to participate in this meeting in accordance with the Americans With Disabilities Act should contact Jennifer Fullerton at the Hickory Hills Park District Administrative Offices, 8047 W. 91st Place, Hickory Hills, IL  60457 or phone 708/598-1233 Monday through Friday 9:00 a.m. to 5:00 p.m. Requests should be made, if possible, at least forty-eight (48) hours prior to the meeting.  Requests for a qualified interpreter require five (5) working days advance notice.