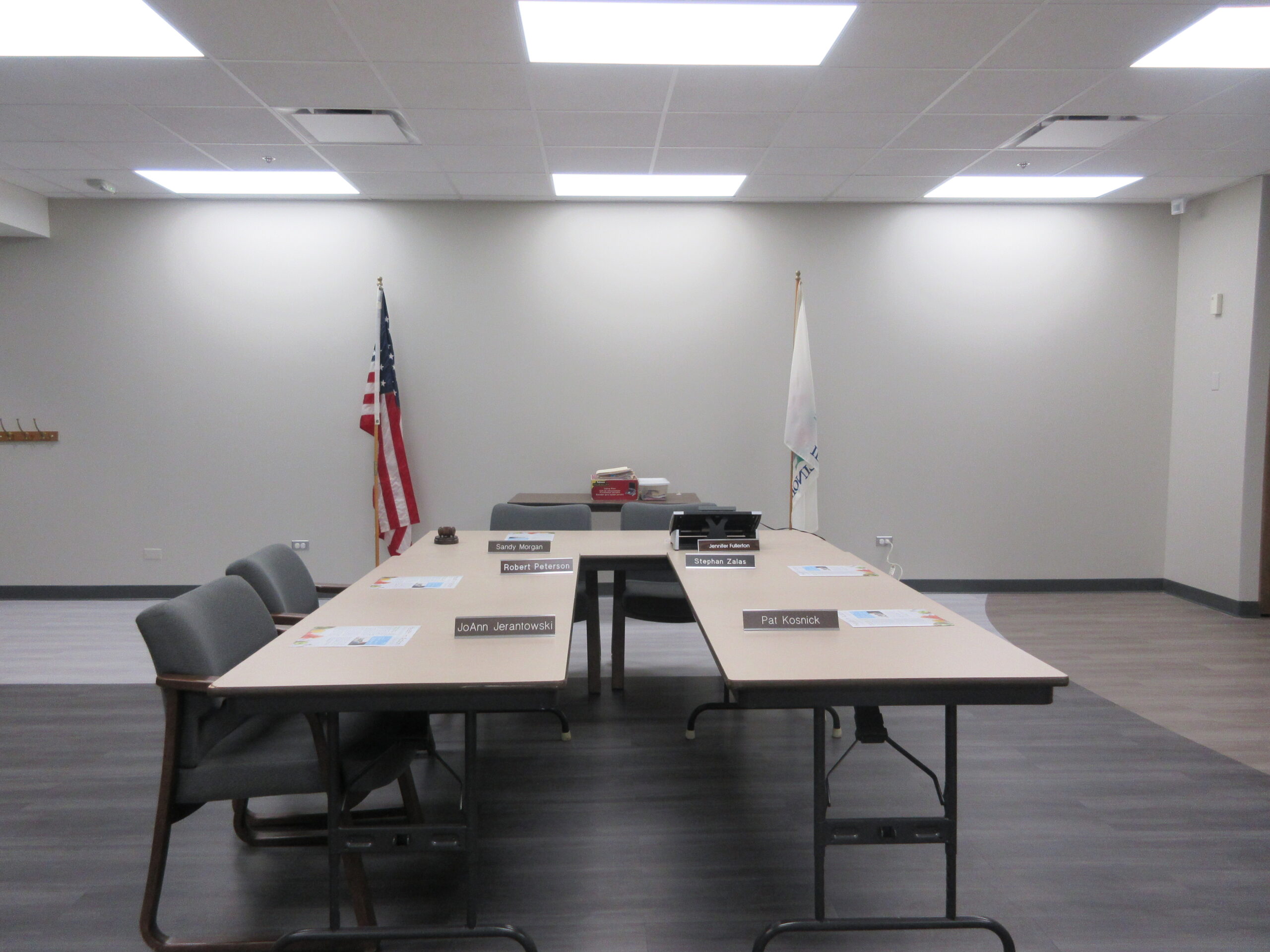 HICKORY HILLS PARK DISTRICT
REGULAR MEETING OF THE BOARD OF PARK COMMISSIONERS
Cynthia Neal Administration & Recreation Center
8047 W 91st Place
Hickory Hills, Illinois
Monday, November 21, 2022, 7:00 p.m.
---
                                                               Monday, NOVEMBER 21, 2022, 7:00pm
PUBLIC HEARING: Proposed Property Tax Increase for Hickory Hills Park District/Truth in Taxation hearing
ROLL CALL:
KOSNICK, MORGAN, PETERSON, ZALAS
APPROVAL OF MINUTES:
October 17, 2022, REGULAR MEETING
SECRETARY'S REPORT:
Mail forwarded to commissioners: Nothing at this time
HALLOWEEN HOUSE DECORATING CONTEST WINNERS ANNOUNCED
PUBLIC COMMENT:               
MAINTENANCE REPORT:
RECREATION REPORT:
ADMINISTRATVE REPORT:
TREASURER'S REPORT:
CLAIM ORDINANCE # 808
INVESTMENT REPORT10/31/22
OPERATING STATEMENT 10/31/22
DIRECTOR'S REPORT:
LIMITED & TAXABLE LIMITED TAX PARK BONDS, SERIES 2022

DISPOSAL OF EQUIPMENT – LEAF BLOWERS

SPRING 2022 BOTTOM LINE REPORT

ZIP CODE REPORT

PDRMA PROPERTY/CASUALTY 2023 RATES

PDRMA NET POSITION DISTRIBUTION OF SURPLUS FUNDS

COMMISSIONER ELECTION

LEGAL SYMPOSIUM/DECENNIAL COMMITTEE

PARK CONFERENCE AND CREDENTIALS CERTIFICATE FOR IAPD

TAX LEVY

CLOSED SESSION REVIEW
OLD BUSINESS:
NEW BUSINESS:     
ORDINANCE NO. 2022-355 AUTHORIZING THE DISPOSITION OF SURPLUS PERSONAL PROPERTY-LEAF BLOWERS.
ORDINANCE 2022-354 PROVIDING FOR THE LEVYING, ASSESSMENT AND COLLECTION OF TAXES FOR THE YEAR 2022 OF THE HICKORY HILLS PARK DISTRICT COUNTY OF COOK, ILLINOIS.
Closed Session-Review, approval and/or release of closed session minutes under Section 2(c)(21) of the Open Meetings Act
Any person requiring a reasonable accommodation to participate in this meeting in accordance with the Americans With Disabilities Act should contact Jennifer Fullerton at the Hickory Hills Park District Administrative Offices, 8047 W. 91st Place, Hickory Hills, IL  60457 or phone 708/598-1233 Monday through Friday 9:00 a.m. to 5:00 p.m. Requests should be made, if possible, at least forty-eight (48) hours prior to the meeting.  Requests for a qualified interpreter require five (5) working days advance notice.