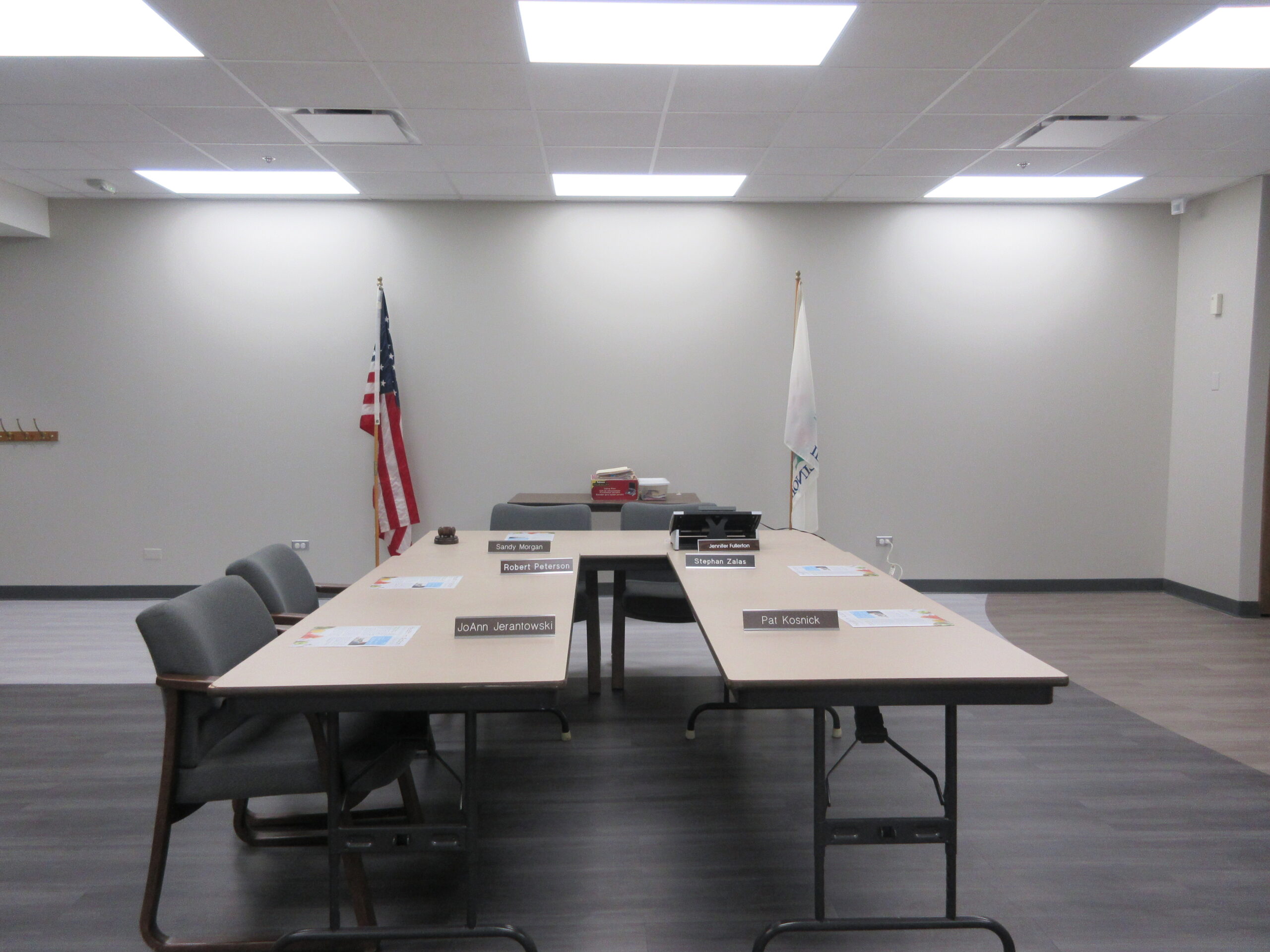 HICKORY HILLS PARK DISTRICT
REGULAR MEETING OF THE BOARD OF PARK COMMISSIONERS
Cynthia Neal Administration & Recreation Center
8047 W 91st Place
Hickory Hills, Illinois
Monday, JANUARY 11, 2021 , 7:00 p.m.
---
ROLL CALL:
JERANTOWSKI, KOSNICK, MORGAN, PETERSON, ZALAS
APPROVAL OF MINUTES:
DECEMBER 14, 2020 REGULAR MEETING
SECRETARY'S REPORT:
Mail forwarded to commissioners: Nothing at this time
PUBLIC COMMENT:                          
MAINTENANCE REPORT:
RECREATION REPORT:
ADMINISTRATIVE REPORT:
TREASURER'S REPORT:
CLAIM ORDINANCE # 786
INVOICE/MEMO REPORT12/31/20
INVESTMENT REPORT 12/31/20
OPERATING STATEMENT 12/31/20
DIRECTOR'S REPORT:
Kasey Meadow Park OSLAD Grant Project         
Cynthia Neal Center Renovation
ELECTION FOR PARK DISTRICT COMMISSIONER

CORONAVIRUS

ELECTION

MEMBERSHIPS
OLD BUSINESS:
NEW BUSINESS:
If you would like to attend the Hickory Hills Park District meeting electronically, please send an email to hhpd@sbcglobal.net no later than noon the day of the meeting, and we will send you instructions or call (708) 598-1233.
ADJOURNMENT:
Any person requiring a reasonable accommodation to participate in this meeting in accordance with the Americans With Disabilities Act should contact Jennifer Fullerton at the Hickory Hills Park District Administrative Offices, 8047 W. 91st Place, Hickory Hills, IL  60457 or phone 708/598-1233 Monday through Friday 9:00 a.m. to 5:00 p.m. Requests should be made, if possible, at least forty-eight (48) hours prior to the meeting.  Requests for a qualified interpreter require five (5) working days advance notice.